Meeting your security needs
Is your business going digital like never before and you want help staying secure?
Then you have come to the right place. At Trusted Business Solutions we understand your business operations will be most likely moving to cloud-based apps and infrastructure of some kind plus connecting with your customers through digital marketing and mobile apps. These are inherently fraught with security and compliance risks, which can lead to data breaches and costly fines.
As a Fortinet managed service provider, we can combine our expertise with a world-class security solution that enables you to strategically and securely meet your most pressing digital needs at a price that your budget. We don't expect you to navigate this road alone. We support your business by helping you expertly manage threats, create policies and network defence rules on your behalf. We will deliver the reliability, responsiveness and service you expect.
Engineered for complete protection
Fortinet has the largest and most complete Port Folio and the tightest integration and automation. Built from the ground up, it can integrate with everything.
The products are intuitive and most widely deployed Next generation firewall on the market, world-wide.
Fortinet has simplified management via a single screen portal either on premise or in the cloud.
Protect your entire network
Fortinet Support
Looking for support for your Fortinet products? Contact us for chat about how we can work with you with our in house Fortinet managed services engineering team.
Secure your free Cyber Threat Assessment
By doing a cyber threat assessment we will use a FortiProduct we will monitor activity within your network. This is a non-intrusive monitoring process, so it won't mess anything up.
It will only take about 30mins of your time. We will do the heavy lifting.
After a few days of collecting logs, we will generate a resultant report
Then we will review the report with you and help interpret impactful findings.
With this report in hand completed it will allow you to make informed decisions on your network security.
Contact us to organise a free Cyber Threat Assessment
FortiGate
FortiGate Next Generation Firewall utilizes purpose-built security processors and threat intelligence security services from FortiGuard labs to deliver top-rated protection and high performance, including encrypted traffic. FortiGate reduces complexity with automated visibility into applications, users, and network, and provides security ratings to adopt security best practices.

FortiSwitch
Complete Managed Layer 3 Switches provide integrated network management via FortiLink Cloud portal. This switch will allow IT Managers to determine network topology, configure Vlan and ports, configure switching features, detect devices, enable Fortiswitch security, and configure quality of service for video and voice streaming.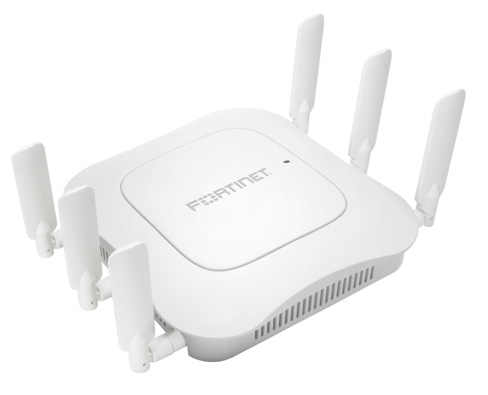 FortiAP / FortiWiFi
FortiAP devices are thin wireless access points (AP) supporting the latest Wi-Fi technologies (multi-user MIMO 802.11ac Wave 1 and Wave 2, 4×4) as well as 802.11n, and the demand for plug and play deployment.
FortiAP devices come in various form factors (desktop, indoor, outdoor, or wall jack). FortiAP has three wireless management topologies (integrated, FortiAP Cloud, or dedicated controller). You can connect FortiAP devices to a FortiGate, use a FortiWiFi unit which is a FortiGate with a built-in Wi-Fi module that works as an access point, or connect external access points (FortiAP) to a FortiWiFi.