Let us take the pressure off your IT
We believe that Business is so reliant on digital technology yet one of the most important over-looked technology choices is your security. Choosing the best defence is your only option to protect your digital workplace.
Sophos Synchronized Security
As threats grow in number and complexity, more and more organizations are looking for smarter, better approaches to cybersecurity.
How does Sophos stop Ransomware?
Most typical anti-virus software programs do not stop Ransom Ware. Despite rumours of its demise, ransomware continues to be one of the top cyber threats facing organizations, with 30% of respondents to a recent survey admitting having been victimized in the past.
Sophos has the cybersecurity tools to meet the challenge with industry leading anti-ransomware technologies:
Intercept X
Managed Threat Response (MTR)
XG Firewall
Phish Threat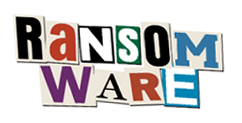 Managed Service Provider Plans
We can also provide your Sophos security on a simple monthly billing plan to suit your Business IT needs.
Products Available for Monthly Billing
Endpoint Protection: Intercept X Advanced and Intercept X Advanced with EDR
Server Protection: Intercept X Advanced for Server and Intercept X Advanced for Server with EDR
Mobile – Advanced
Device Encryption
Email – Standard
Wireless*
Phish Threat : Phishing attack simulation and training for your end users
XG Firewall – Full Guard, Full Guard Plus, and Enterprise Guard subscriptions*
* Note: Hardware and XG Firewall software instances are purchased separately.